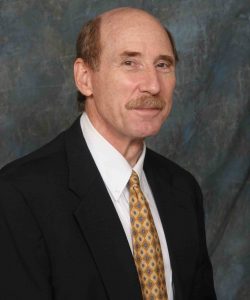 Education
University of Georgia, Athens, GA
Bachelor's Degree
Major – Psychology
As an experienced sales agent at Richard Bowers & Co, I specialize in client representation.  Every real estate transaction requires an understanding of the features and qualities unique to each property as they relate toward achieving the client's expectations.
Prior to joining Richard Bowers & Co at the end of 1984, David worked with Dun & Bradstreet as a sales rep, a business generator for Allstate Business Systems, and a business underwriter with Liberty Mutual Insurance Co.
Commercial Real Estate:
As a licensed sales agent at Richard Bowers & Co, David's specialties include negotiating lease and sales transactions for landlords, tenants, buyers and/or sellers.  "Real Estate includes a bundle of rights made a part of and attached to a specific parcel of land through the acts of mankind or nature."  By combining timely market knowledge with our in-house research and analysis, the representation of a client's position insures that opportunities are not missed, time is efficiently spent, and value is preserved.
Largest transactions to date:
Lease – 128,000 sf of office space at 40 Marietta Street, downtown representing the landlord, 40 Marietta LP, in the 12+ year lease with US Department of Housing & Urban Development.
Sale – 175,000 sf retail building on a 6 acre site within the historic West End, representing the purchaser, Jackson-Brown Properties, in a sales transaction with Sears Roebuck & Co.
Recent transactions:
Lease – 6,700 sf of class A office space in the Johns Creek community representing the tenant, Madsen Kneppers & Associates, in a multi-year transaction with the fourth largest public REIT in the US.
Sale – 12,700 sf of class A office property at the 100 year old Healey Building downtown, representing the seller in this stunning, mixed – use development.
Sale – 16,250 sf – 5040 Roswell Road –  office property investment sale of a free-standing building
Lease – multiple locations for Medspeed in collaboration with our Chicago affiliate.
Contact me for all current available properties or to discuss your individual real estate needs and expectations as these relate to your real estate holdings.