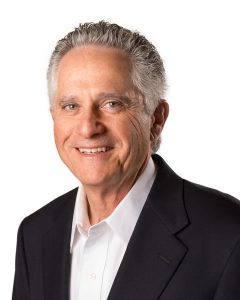 Education:
Southern Illinois University – Carbondale, Illinois
Bachelor of Science Degree – Mass Communications
Career Summary:
Norm became a licensed Real Estate Broker in 1974 while living in Sarasota, Florida. He began his career selling residential properties, which included signle family homes as well as hi-rise condos; Lido Beach Club, Essex House, One Watergate, etc
In 1991 Norm and his wife moved to Chicago, where he obtained his Illinois Real Estate Broker license. His main concentration was industrial buildings and later commercial properties after becoming licensed in both Wisconsin and Indiana.
During his time as a Broker, Norm owned and operated three successful businesses, unrelated to real estate, that he began from scratch.
Norm gained experience in sealed bid auctions and other accelerated marketing strategies including "live outcry auctions" from 1997-2008.
In 2005 Norm earned the Commercial Forum's coveted Investment Sales Diversified "Silver Award" for achieving $34.5 million worth of commercial real estate closings within a 12 month time frame
In 2017 Norm and his wife moved to Alpharetta, Georgia, and he is now licensed in Illinois, Florida, and Georgia.
General Information:
Norm is a United States Coast Guard 50 Ton Near Coastal Captain as well as a United States Coast Guard 100 Ton Inland and Great Lakes Captain. He has been sailing for almost 50 years, teaches sailing, and continues to do Captained Charters.
Services
Buyer Representation, Seller Disposition, Investment Analysis, Hospitality, Value Added Parcels
Retail Shopping Centers, Multi-Family and Mixed Use, Owner/User Business Properties, Vacant Land Development