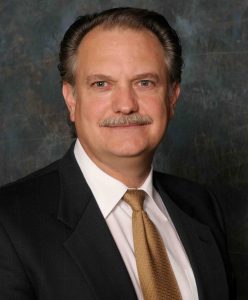 Education
National University, Irvine, CA
Bachelor of Business Administration
Institute of Real Estate Management, Los Angeles, CA
Certified Property Manager
Real Estate Experience
Richard is responsible for the daily operations of 500,000 square feet of commercial office property. His duties include review and approval of all contract, operational, and capital expenditures, plus the preparation and implementation of budgets, variance analysis, and monthly reporting to owners. He helps to maintain good tenant relations, assists with the preparation of proposals to property owners, and is an integral part of auditing and enforcement of lease term collections. Richard also supervises the performance of outside vendors and in-house staff.
Richard's many years of experience include serving as Contract Administrator for Baskin-Robbins USA, Co. and a term with The Law Offices of Nancy Schauer in Los Angeles where Ms. Schuaer was the court appointed Receiver for properties during foreclosure. Rick was responsible for the daily operation of his division with a diverse portfolio of residential, commercial and industrial properties. While under his management the division grew from 7 properties to 23 properties in four months. He negotiated leases, supervised vendors, and was in charge of overseeing and maintaining tenant satisfaction. He evaluated properties and prepared proposals for fee management accounts to owners and financial institutions. He was also in charge of developing operating plans, budget projections, implementation, hiring staff, and working with paralegals and attorneys on legal issues.
As Senior Property Manager for Cook-Holman Company, Richard maintained and operated dozens of properties throughout California during a soft market time when management was intensive, requiring innovative marketing strategies and expense controls. At this time he increased NOI for several of these properties by up to 12.75%. Additionally, Richard served as property manager with Dart Properties in Van Nuys, CA., overseeing on-going operations and leasing of residential and commercial space. In this position he was directly involved with major rehab construction.
Beach West Properties of Huntington Beach, CA., is where Richard began his career with early advancement which includes the management of 21 properties with participation in the successful negotiations of a major Santa Ana rent strike.
General Information
Richard served four years at Camp Pendleton, California in the United States Marine Corps.